There's something to be said about a woman in her last trimester spending the majority of her time dedicated to designing the perfect stationery. That was Bonnie Marcus, and here at Polka Dot Design we are ecstatic to bring you the latest in the Bonnie Marcus Collection.
Starting out as a wedding planner in New York City, Bonnie was very familiar with the industry and always considered something to be "lacking" in the market for party invitations. For years she kept a close eye on the market, waiting for fresh, contemporary designs that reflected the fashion-forward metropolitan lifestyle of her clientele. Since most of the invitations available were at a retail level, Bonnie decided to custom design her own invitations in order to bring the vision of her customers to life.
After becoming pregnant and entering her third trimester, Bonnie ceased her tireless commute to Manhattan and eagerly launched Bonnie Marcus Collection, with the catchy tag "where fashion meets paper". It's interesting to note, all of this was done from her dining room table in Connecticut. Being able to spend a number of years in the fashion industry working for top designers such as Diane Von Furstenberg, Bonnie was able to make her dream of sophisticated, stylish stationery a reality. Take a look at her latest collection and prepare to be inspired.
Beautiful Baby Pink Baby Shower Invitation for Girls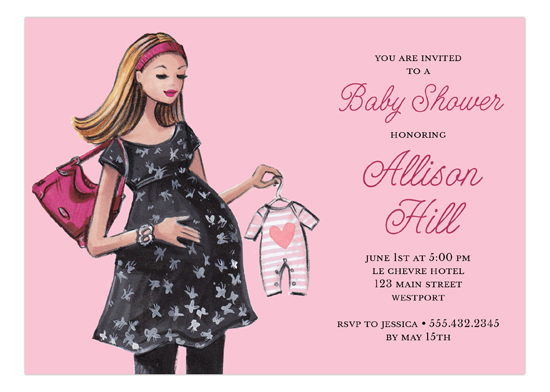 What makes this invitation so unique is the element of chic fashion that is added through the artwork. Bonnie Marcus invitations always have a fun, artistically celebratory element aiming to please for every occasion. The colors used for the Beautiful Baby Pink Invitation are light and whimsical, with a very delicate element brought through the cursive text. Bonnie Marcus made sure to incorporate the feeling of fashion in order to reach a more modern, contemporary audience.
Baby Shoes Baby Shower Invitation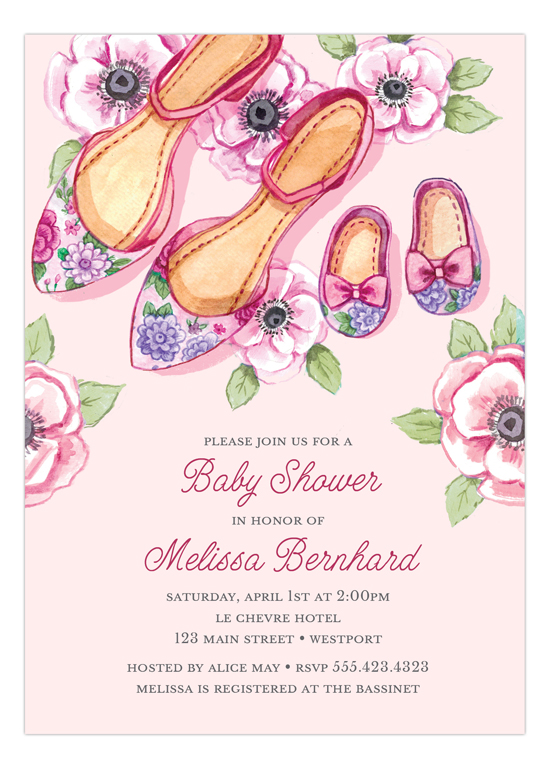 Another in the collection of baby shower invitations for girls, is the Baby Shoes Baby Shower invitation. Here we find the artwork to have more of a maternal force, combining with a dreamlike watercolor design. The baby girl's shoes paired with the mother's springtime flats, make this an elegant choice for any upcoming baby shower party.
Beautiful Bridal Banner Invitation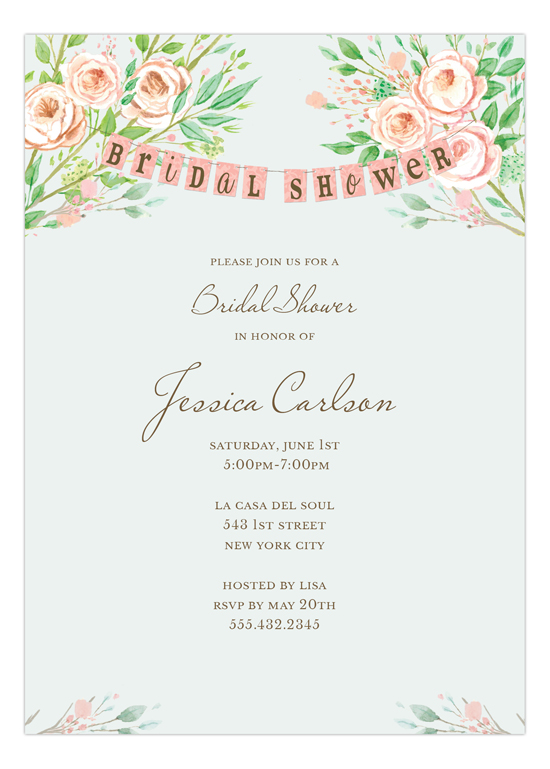 Or perhaps you're looking to peruse through some Bonnie Marcus bridal shower invitations. Maybe you want a more elegant, inspired theme that adds a feminine touch to your upcoming bridal shower. With the Beautiful Bridal Banner Invitation, you get all that plus more. Each Bonnie Marcus invitation brings you a modern, polished design with graceful, more refined text. It is an invitation for the woman who wants to represent her fashionably cultured side.
Blush Rose Dress Bridal Invitation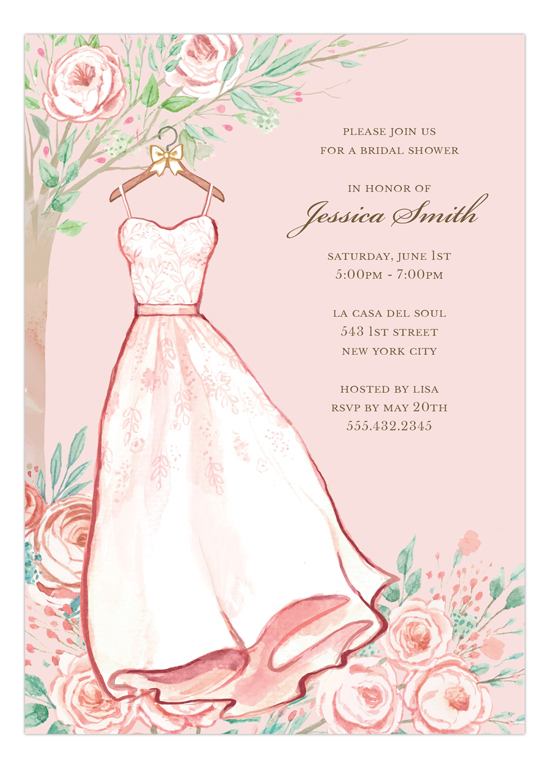 Another fan favorite among our fashionably fierce females, is the Blush Rose Dress Bridal Invitation. Here we see true Bonnie Marcus design in the dainty dress sketched on the front. The colors from this invitation add a softer, more tender feel while incorporating more ladylike flora into the mix.
Whatever your reason may be, whether a chic bridal shower invitation, or a more fashion-forward baby shower invitation, Bonnie Marcus has you covered. The elegance in her designs and feminine quality in every invitation make this an obvious choice for any occasion needing a little more splendor.