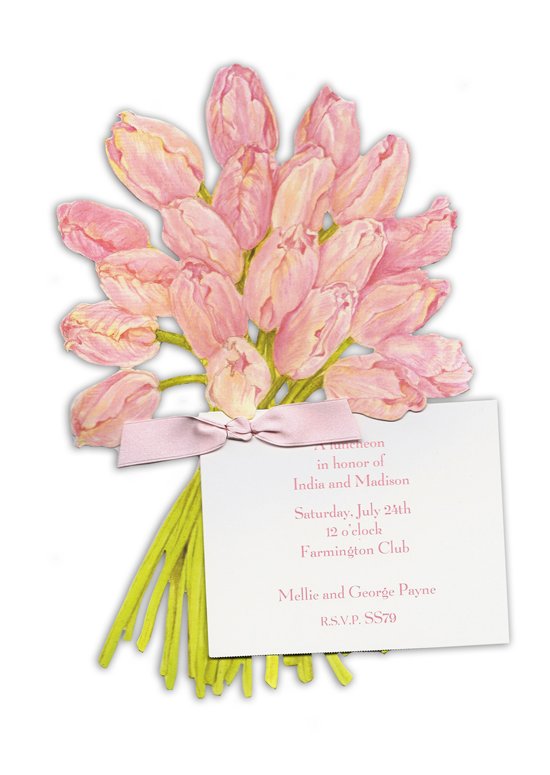 This week we decided to spotlight one of our favorite invitation designers: Sarah LeClere. When you think about it, it really is no wonder Sarah LeClere invitations are such a hit among the Polka Dot Design crowd. These invitations are some of the most unique that we carry. Why, you ask? The die-cut design featured in every collection. You won't find traditional square or rectangular invitations in any of the Sarah LeClere invites. Instead, you'll find custom cut-outs that enhance each and every invitation. When paired with the beauty of watercolors and light pastels, you have an invite unlike any other.
Sarah Elizabeth Connolly started Sarah LeClere  invitations in order to create invitations that would directly reflect her children's vastly different personalities. Connolly specificly chooses uncommon, original images in an effort to make each celebration matchless among the rest. At the core of her creation for every design is her family. With that in mind, it was only fitting that Connolly named her collection after her grandmother, with whom she shares her first name. Connolly hopes that her collection of invitations inspires each recipient, and becomes a treasured reminder of life's best moments.
Take a look at some of our favorite from the Sarah LeClere collection.
Cowboy Boot Invitation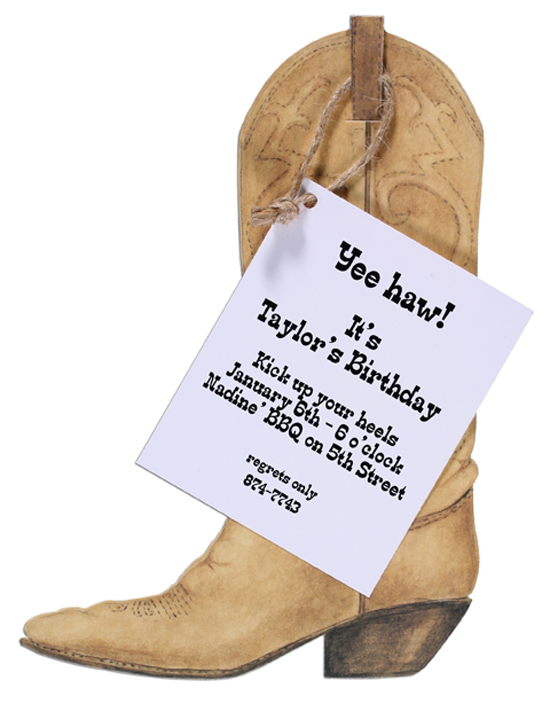 What makes this invitation so fun and festive is the unique cut and shape, along with the specific colors and details. Sarah LeClere Cowboy Boot invitations really looks like cowboy boots! It's the realism mixed with creativity that make these invites an absolute pleasure to receive, and send, each and every time.
New Teddy Bear with Pink Ribbon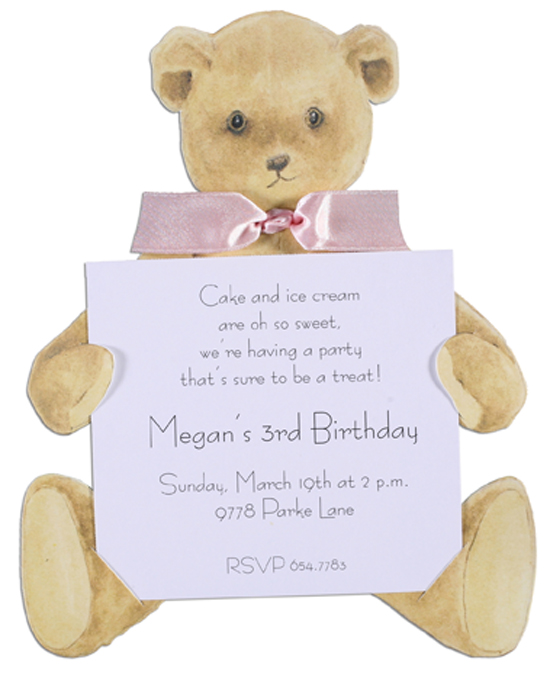 The Teddy Bear Invitation is a new fan favorite, especially perfect for your child's upcoming birthday party. The die-cut teddy bear shape is an adorable way to greet and gather your child's closest friends and family for their big day. You can fully customize the text on each invite to add a bit of yours, or your son or daughter's personality. If it wasn't the cutest already, this invite also features a real pink ribbon tied around the bear's neck. Isn't that sweet!
A Baby Ride Invitation with Blue Ribbon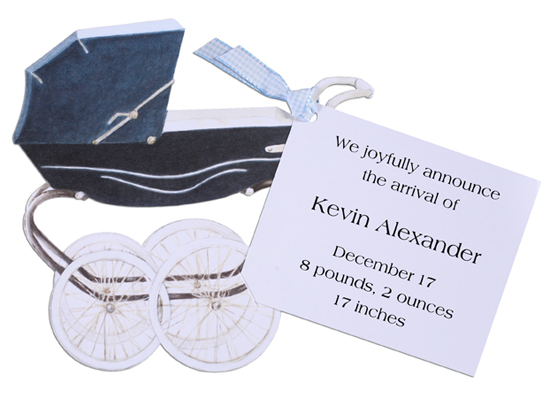 Another very popular choice here at Polka Dot Design, are the Sarah LeClere baby shower invitations! Welcoming a baby into the world is such a joyous and momentous occasion, it should be rightly documented with an equally memorable invitation. Sarah LeClere has some captivating baby shower invites from the die-cut stroller seen above, to a little baby lamb with a bell around it's neck, each invite adding a bit of pizzazz into the mix.
Bouquet Invitation with Lime Ribbon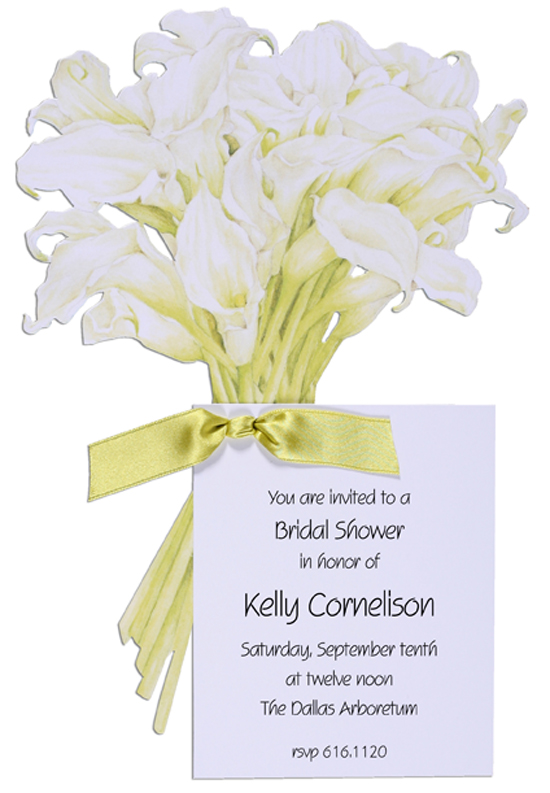 Sarah LeClere also carries the prettiest die-cut bouquets perfect for any occasion. Whether it's an upcoming bridal shower, or a gathering of the ladies for lunch, the flower party invitations are completely charming no matter the event. That's part of the overall appeal with Sarah LeClere invitations, is that their versatility toward every celebration is astounding. What may be the perfect invite for one occasion, is absolutely stunning for the next. Sarah LeClere invitations always have something to offer.
Here at Polka Dot Design, we cherish our Sarah LeClere invitations. They are some of the most unique and esteemed invites around. There is an authenticity to this collection that cannot be matched, which is why we are so proud to carry them. Enjoy perusing the collection, and let us know in the comments which are your favorites!