The day is almost upon you. You're patiently awaiting the arrival of your baby boy or girl, and only have one final hurrah left before the due date. Having a baby shower is one of the best parts of being pregnant– an event that produces lifelong memories filled with family, friends and loved ones. Perhaps you're one of those couples that waits to find out the gender of your child upon delivery, and if that's the case, you've found the right place for gender neutral baby shower invitations.
Polka Dot Design is proud to be a source for all types of invitations, especially those that you may not be able to find elsewhere. We pride ourselves on being the most diverse, which is why we welcome you to peruse our collection of baby shower invitations gender neutral specific, so that you can have the right kind of celebration for your bundle of joy. Take a look at some of our favorites.
Lota Baby Invitation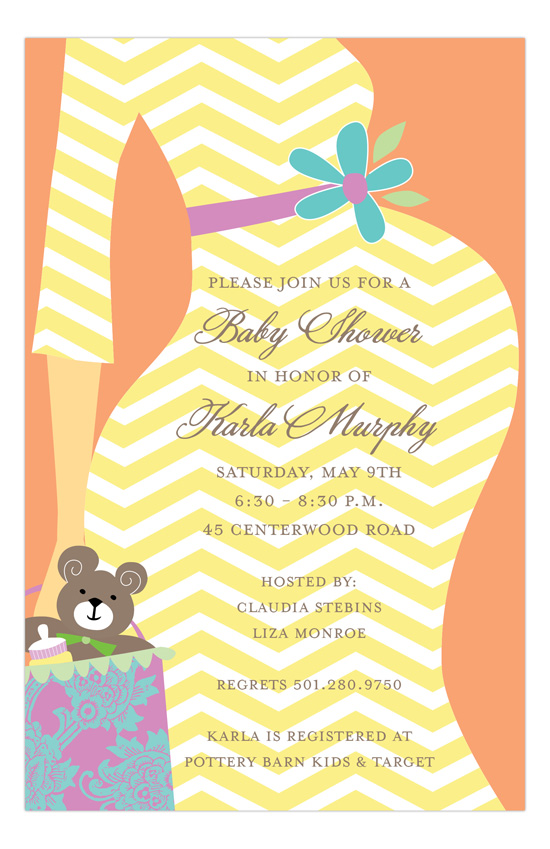 The Lota Baby Invitation is such a fun gender neutral card because it combines a few different prints and styles, not to mention mixes a variety of colors as well. It's a festive card that is both modern and chic, with a mix of sophistication to boot. The color scheme and patterns both add that neutrality touch, so that the invite isn't gender specific in any shape or form.
Baby Sprinkling Invitation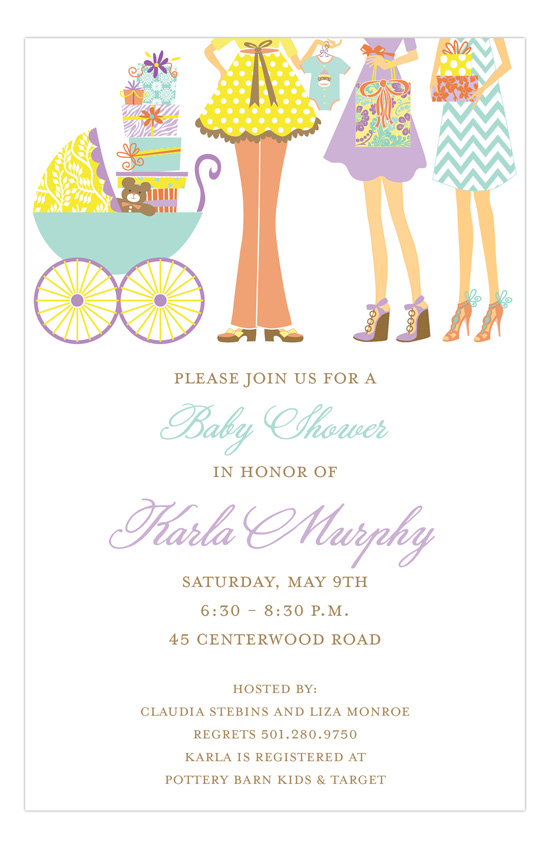 Just because the invitation is listed as gender neutral, doesn't mean that it can't be chosen if you actually know the gender of your unborn child. Take the Baby Sprinkling Invitation for example. Although the design isn't gender specific, it still can be considered in the baby shower invitations for girls category. Perhaps you aren't too keen on the normally chosen colors designated to the girl's shower invitations. Maybe pastels and bright pinks don't really feel right to you. Not a problem, you can still personalize the card to your liking, without losing the gender neutral colors and designs.
Up in Swirls Invitation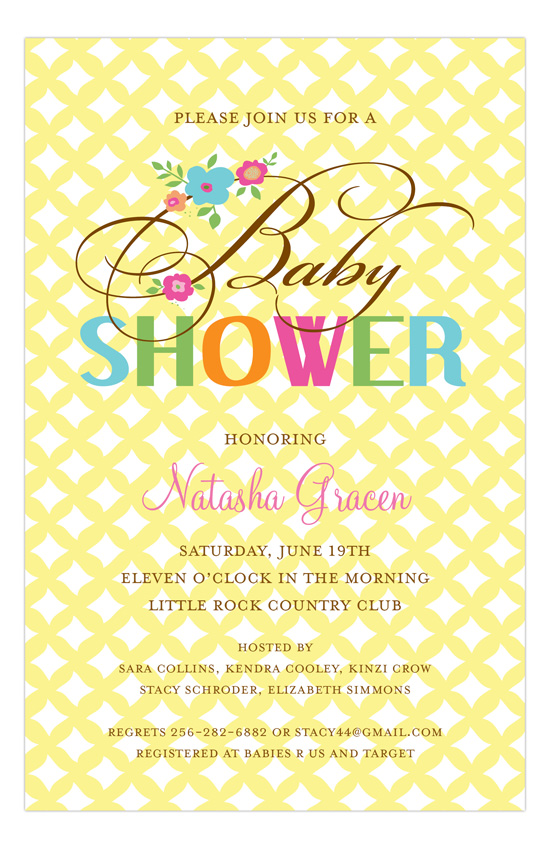 …Or on the opposite end of the spectrum, perhaps you're shopping for baby shower invitations for boys but just can't quite find the right one. If the blues are too dark, and the masculine graphics too much, then choose a more neutral invite  instead. Like the Up in Swirls Invitation above. It has the right amount of festive fun with the checkerboard yellow background and the bright colorful graphics. It doesn't lean toward any gender, but focuses more on the actual festivities itself.
And the Baby is Baby Shower Invitation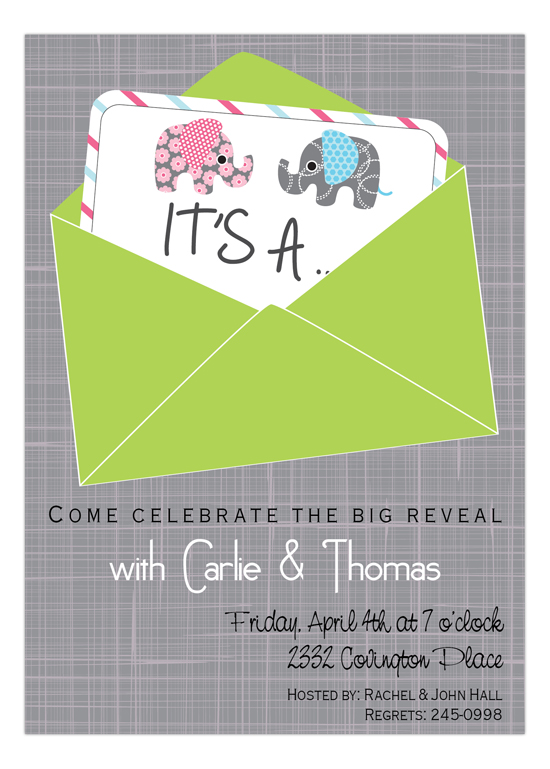 Another reason you may need a more gender neutral shower invitation is because the actual baby shower is the big reveal! Perhaps you're looking forward to throwing a party in order for family and friends to reveal the currently unknown gender of your baby. If it's still a surprise, then the And the Baby is Baby Shower Invitation is the right choice for you! Gather up your loved ones so that you all can find out and celebrate together.
Regardless of your reason, our selection of gender neutral baby shower invitations is one of a kind. A baby shower is a momentous occasion that will be remembered for years to come, which is why Polka Dot Design wants to help you every step of the way. Personalize your invitation to your liking, and then with just a few clicks of the mouse, you're finished and ready to enjoy your big day.