One of the most important events for a young woman in the Hispanic community is having a quinceanera. Much like a sweet sixteen party, a quinceanera is celebration of a girl's 15th birthday, through familial traditions and religious ceremonies. The quinceanera is a huge part in the girl's transition into womanhood, and soon becomes one of the most remembered days in her life.
Planning a quinceanera may be a bit overwhelming, but we're here to help you with your first step: the invitations. Take a look at some of our most popular quinceanera invitation designs and start planning for the event of a lifetime.
Marsala Fiesta Lace Party Invitation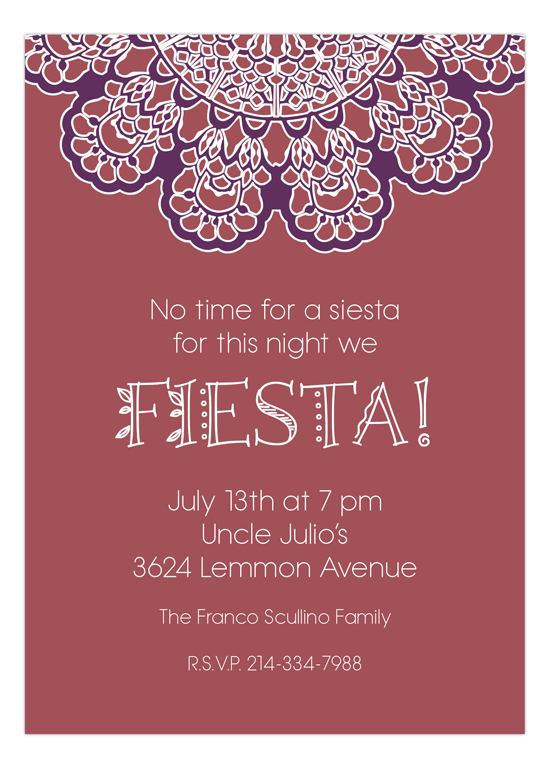 The Marsala Fiesta Lace is one of the most popular quinceanera invitations here at Polka Dot Design. People are drawn to the floral designs that showcase true, authentic quinceanera flare. The colors are vibrant, which makes the fun font and white lettering pop off the page. Not to mention everyone loves a good fiesta!
Marsala Confetti Party Invitation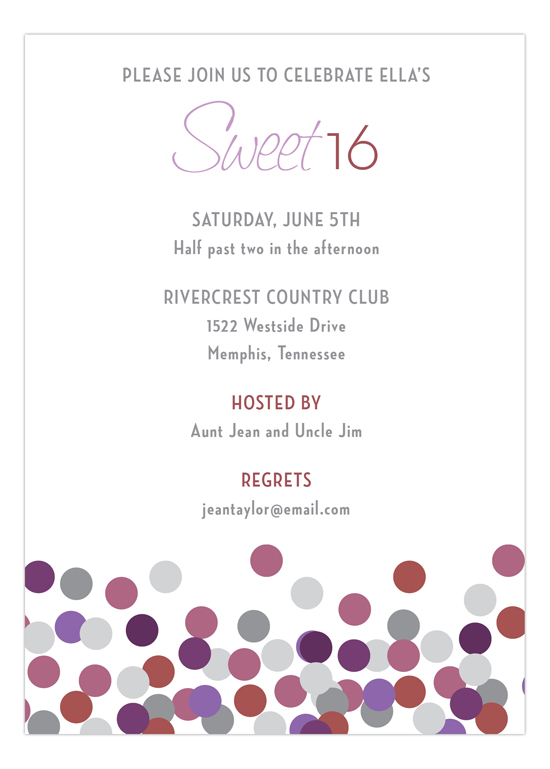 If you're looking for a more simple invitation for a quinceanera, then the Marsala Confetti design might be the perfect fit. The design is simple and elegant, with a burst of color at the bottom, as well as on the back. If you're look for less flash and more class, choose this popular quinceanera invitation.
Marsala Zebra and Sage Ribbon Party Invitation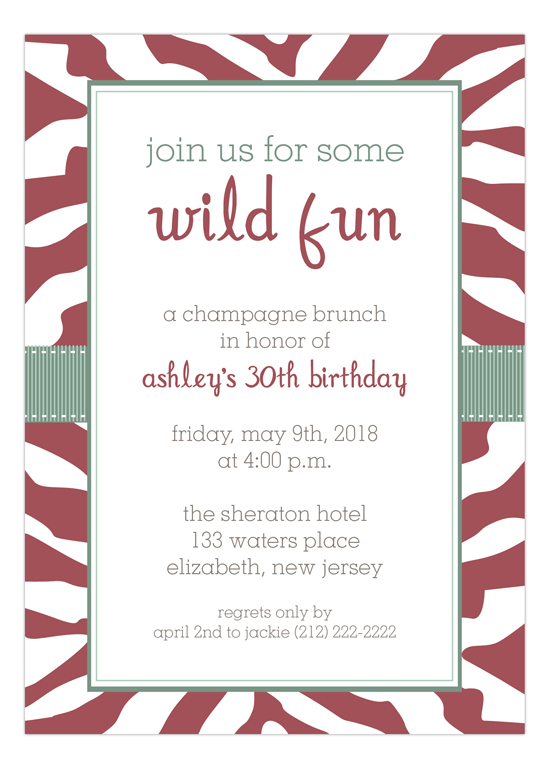 For a more whimsical feel, the Marsala Zebra and Sage Ribbon invitation is absolutely perfect. The Pantone Marsala color provides a soft, warm feel and the fun, animal print border adds a splash of charm. But it's the bordering within this invitation that pulls everything together to make it practical, but still has that pizzazz that you can expect a girl's birthday party to have.
Mint and Coral Invitation

If you're perusing invitations ideas for quinceaneras and decide that a more traditional route is best, then the Mint and Coral would be an excellent choice. This mint quinceanera invitation combines the sophistication of the font with the side lace design, which makes it a very elegant option. If the quinceanera you're planning is going to have more religious undertones, then a refined choice like the Mint and Coral invitation might be just right.
Planning a quinceanera takes a lot of time and organization. Many people have compared the effort that it takes to that of planning a wedding. But although it may be a huge undertaking, the rewards in celebrating your daughter, or your niece's entrance into womanhood is truly enchanting.
Besides just the few mentioned above, we have so many more quinceanera invitations to help you start planning this special day. Allow Polka Dot Design to aid in making this special day even more beautiful for you and your family.