With the holidays fast approaching, it's time to start thinking about Christmas gifts and wrapping paper. For many people, wrapping gifts is an endeavor that takes time, patience, and loads of creativity. Adding a personalized touch to gift wrapping, like unique Christmas gift tags and custom gift wrapping paper, can really jazz up any package. While the option to purchase gift tags in a local store may seem appealing, going the extra mile and creating a customizable sticker instead, can make a huge difference for any occasion. Take a look at how you can make your own tags for gifts with just a few simple tips.
Create Your Own Design in Canva
With free design programs online, it's fairly simple to get creative and create your own stickers or gift tags for holidays. Canva, for example, is a free tool online that allows you to use text, photos, designs, and templates to create unique and special content that can be shared with your loved ones. Turn whimsical ideas into printed stickers in no time.
Jolly Bars Photo Card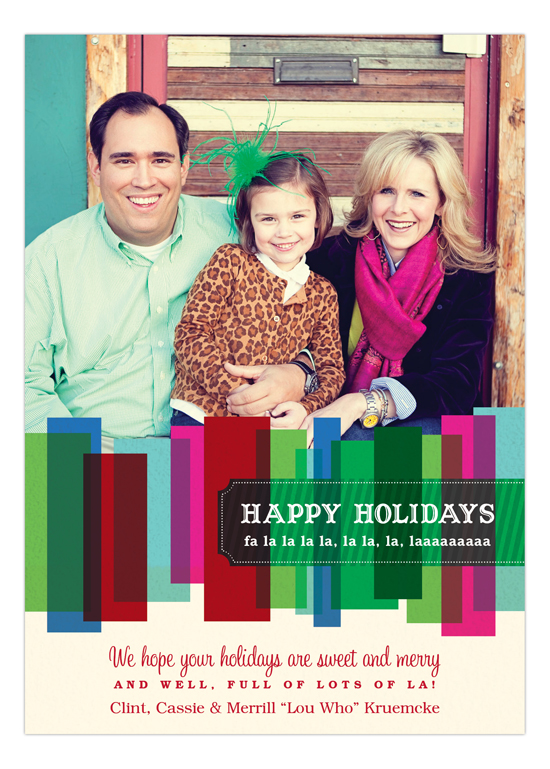 Colorful Warm Holiday Wishes Photo Card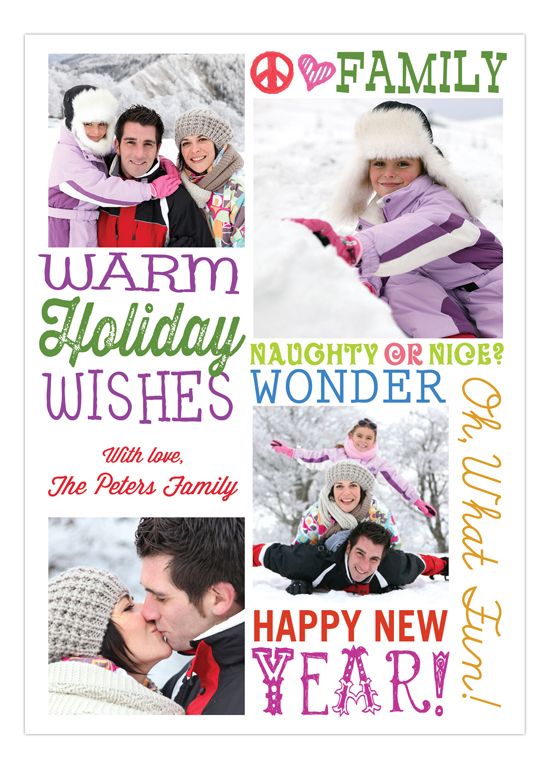 Use Ideas from Pinterest
Pinterest has become an incredible tool for igniting creativity and sparking DIY projects all over the globe. You can create your own stickers with just a few How-To guides you find and have a one-of-a-kind project that your friends and families with love. Go the extra mile with these ideas and make your next gathering even more memorable.
Traditional Dot Tree Square Sticker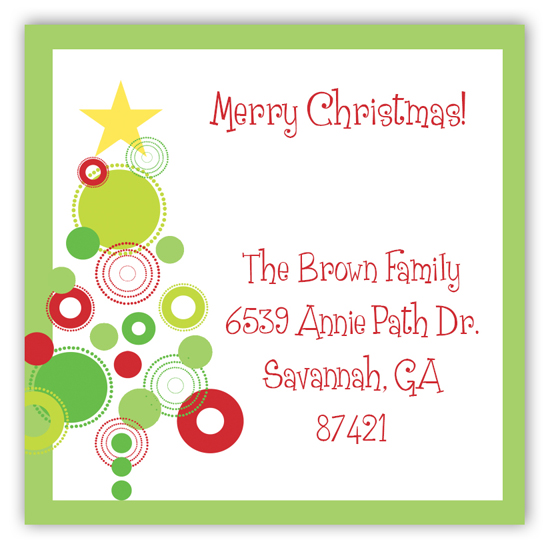 Tagging around Square Sticker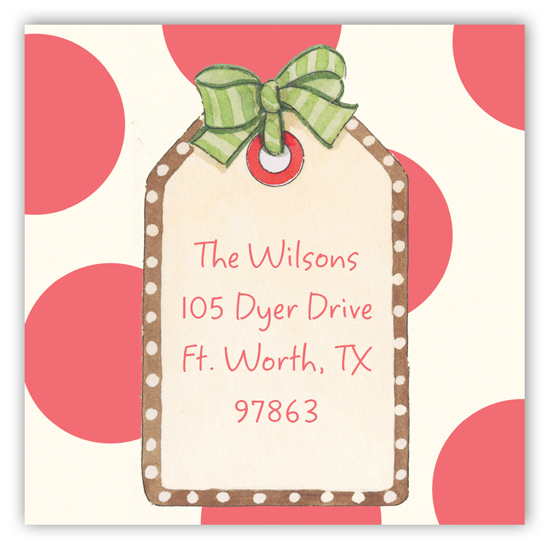 Red and Green Fun Stocking Squares Sticker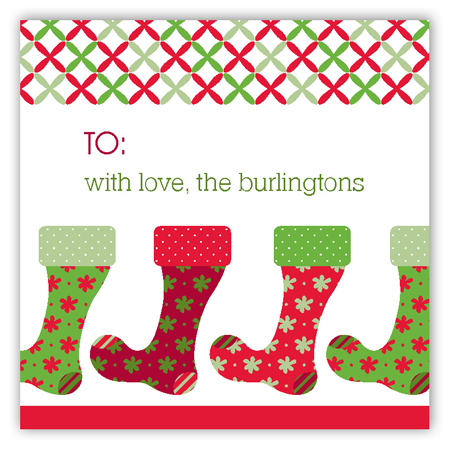 Upload Your Own Design
You also can upload your own designs or photos with online resources and create unique personalized labels and photo cards. For example, here at Polka Dot Design we offer a wide variety of address labels and holiday cards which you can add your family photo to and make it completely unique to you. With just a few clicks of the mouse, you can upload your family photo and make each piece of correspondence something everyone will enjoy receiving.
Christmas Memories Address Label

Wishing You Joy Holiday Label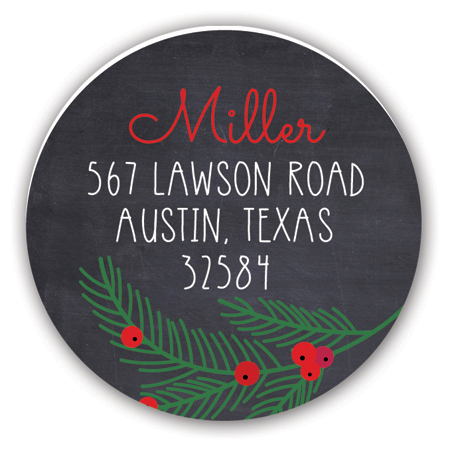 Three Stockings Hung Rectangular Sticker
There is no need to get stressed over the idea of making your own stickers or gift tags. The whole point of custom stickers and tags is to be a shared treasure each holiday season. Getting creative and crafty doesn't mean you need to spend unnecessary time. With the variety of online tools available nowadays, plus Polka Dot Design here to help every step of the way, you can make your own stickers in just a few shorts minutes and keep them coming each and every holiday.