So the time has come, yet again, to plan the greatest birthday extravaganza yet. But perhaps you just don't know where to start this year. Maybe you've exhausted all of your ideas previously, and don't know what other festivities or themes you've left untapped. If so, then it may be time for you to peruse our collection of girl birthday invitations in order to get those creative wheels a'turning. We offer such a large assortment of invitations perfect for any girl, or woman, ready to celebrate their big day. From ballet invitations to bikini invitations, we carry them all so that you can have as many ideas as possible to get you started toward your big day.
Some of our favorite birthday party invitations for girls feature intricate designs and vibrant colors, perfect for any and all occasions. We've collected some our favorites from the bunch to give you an idea of what we have in store. Take a look:
Big Screen Invitation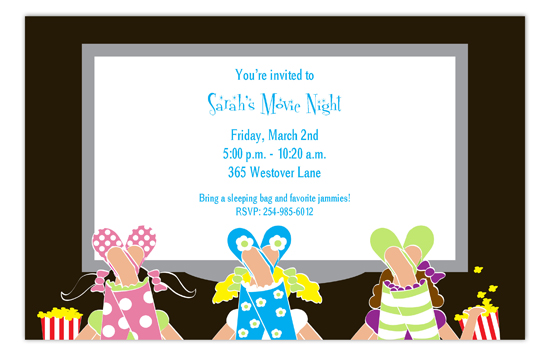 Big Campfire Invitation
Chevron Glitter Chalkboard Party Invitations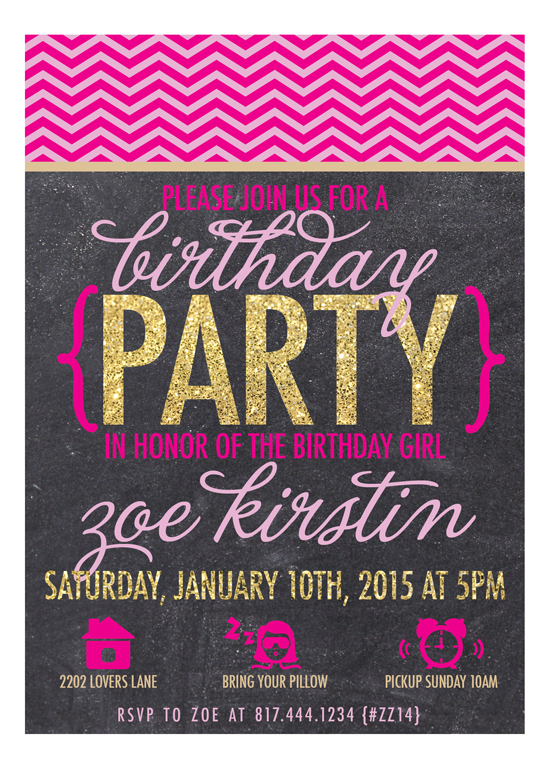 Marsala Confetti Party Invitation
Besides carring an extensive collection of adult birthday party invitations for gals, we also feature an abundance of invitations perfect for your daughter's next celebratory soiree. Throwing a great birthday party for your child is something they will carry with them for the rest of their lives. It's a memorable occasion that deserves nothing but the best. This is where Polka Dot Design comes in. We carry the best of the best in terms of invitations and stationery. Our selection cannot be rivaled when it comes to kids birthday party invitations. Have a look below and see what we mean.
Ready to Roll Invitation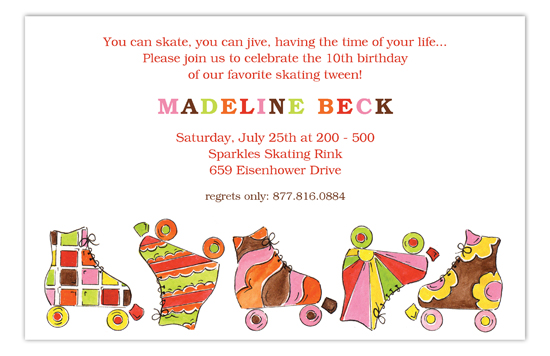 Party Like a Rockstar Invitation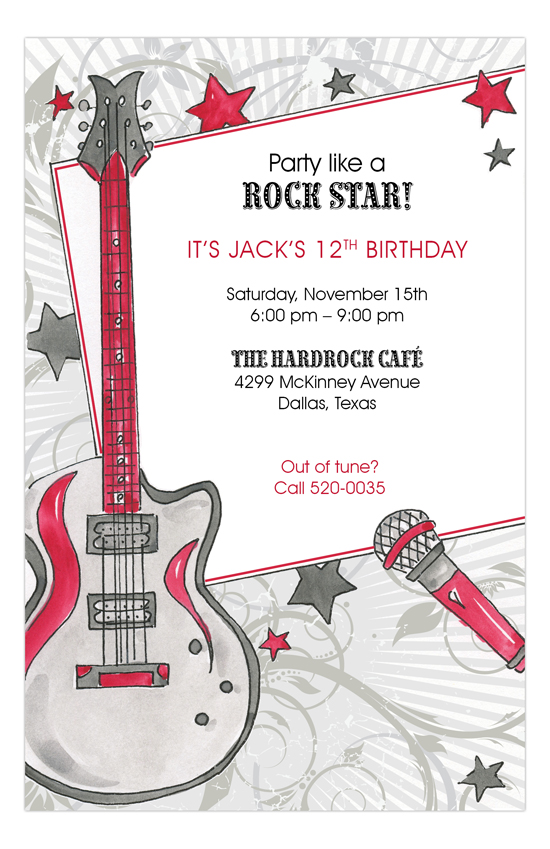 Little Princess Photo Card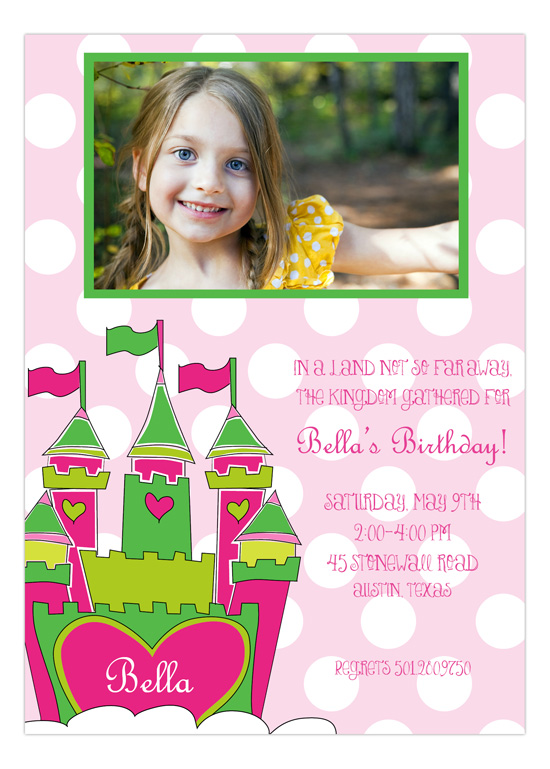 Part of the reason why we're so proud of our birthday invitations, is because each can be fully customized to your liking. If your creative juices are flowing, or you simply want to add a bit of yourself into each invite, then you can personalize certain elements to suit your needs. Want a new font? You got it. Change up the color scheme? No problem. Want to throw in a quick little poem about the occasion? Absolutely. Customizing your very own invites is possible with just a few clicks of the mouse.
Lovely Black Dress Blonde Invitation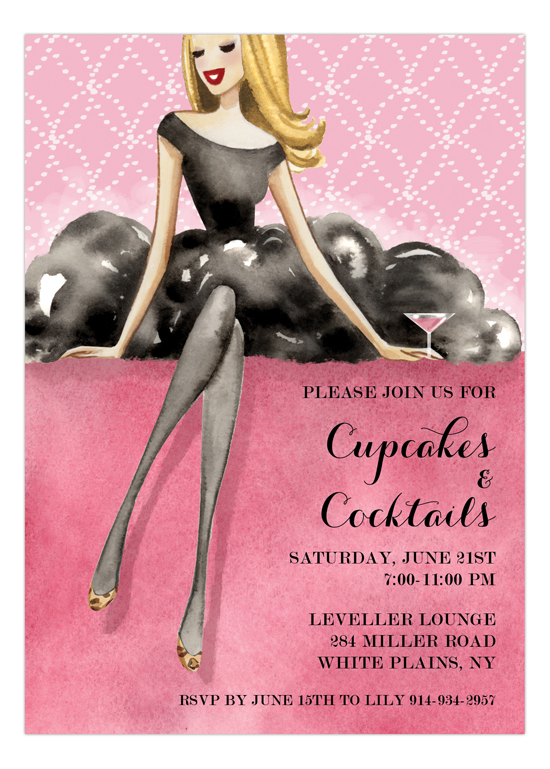 Pink Glitter Forty Invitation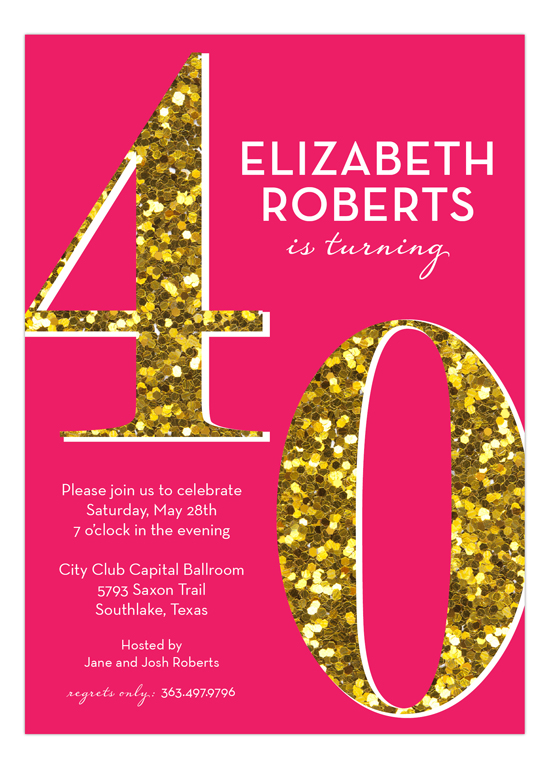 100 Candles on the Cake Invitation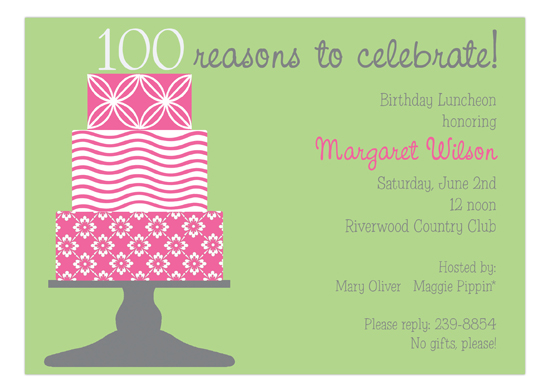 No matter the occasion, we have you covered. For all of your notepad, stationery, and address label needs, we have you covered. Plus we carry an array of invites for girls that span from adult party invitations to kids birthday invitations, perfect for any age group. We want the process of choosing the right invitation to be effortless and enjoyable. We've simplified the steps so that finding the right invite is just a few clicks away.
Happy hunting!