"The Greatest Two Minutes in Sports". That's what people call The Kentucky Derby. It's an exciting, high-octane horse race and easily one of the most popular spectator sports in the world. But if you can't make it to Kentucky for this annual equestrian showdown, then maybe you should throw your own Derby party! We have everything you need to get your Kentucky Derby invitations crafted and curated for the upcoming festivities. Check it out.
Fast Filly Invitation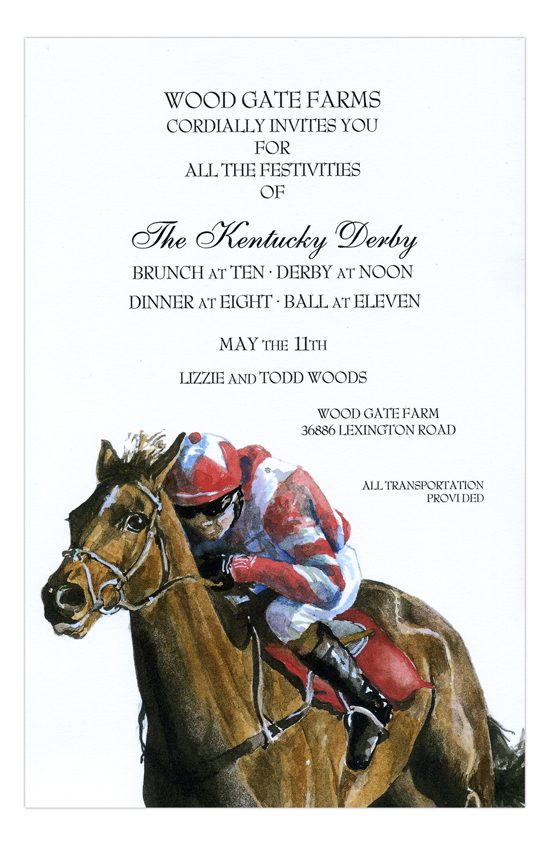 One of the more popular choices in Kentucky Derby Invitations is the Fast Filly by Odd Balls Invitations. The invite features the design of a determined jockey atop his steed, riding his way to victory. The text has a bit of an old-fashioned flare to it, while the watercolor design fits perfectly into the theme of the invitation.
Chevron Derby Invitation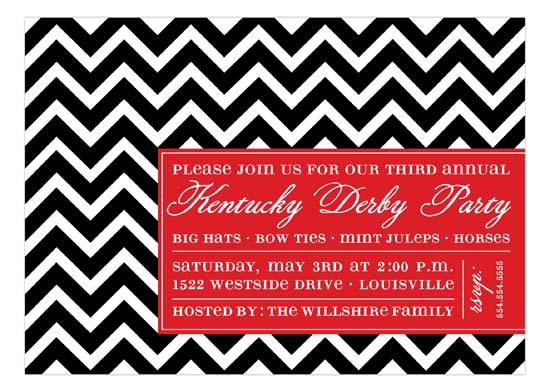 If you're thinking of going a bit more modern with your Kentucky Derby party invitations, then the Chevron Invitation is the right choice for you. The chevron design is sophisticated and chic, with a mix of both cursive and printed text. Many people choose this Derby invitation if they're looking for a less-traditional vibe for their upcoming gathering.
Derby Clothing Invitation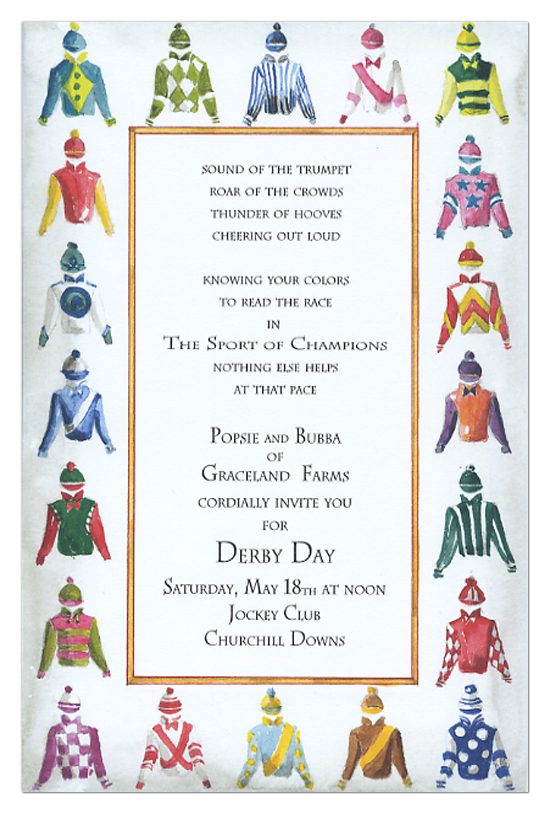 Then you have the Derby Clothing Invitation which is a bit more whimsical approach to your Derby party invites. The watercolor designs features a variety of jockey clothing choices, filled with beautiful patterns and colors. It's a more complex invitation as far as aesthetics, but really indicates the feel of a celebration.
Hat Stand Invitation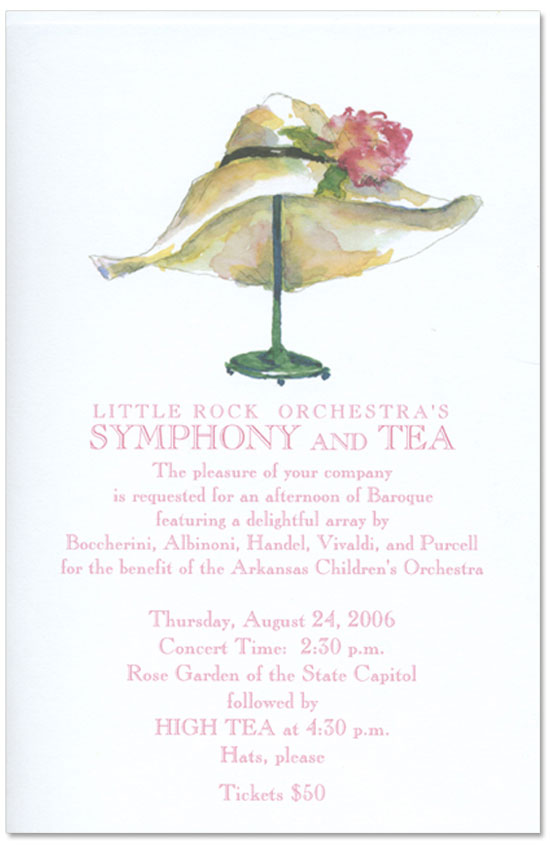 One of the main reasons people tune in to The Kentucky Derby is not because of the horse race, but actually for the fashion! Men and women both dress to the 9's in their best Southern-inspired regalia. As shown in the Hat Stand Invitation above, wide-brimmed floppy hats do make a welcomed-appearance every year. For those looking for more fashion forward Derby party invitations, then this is the right choice for you.
Mint Julep Invitation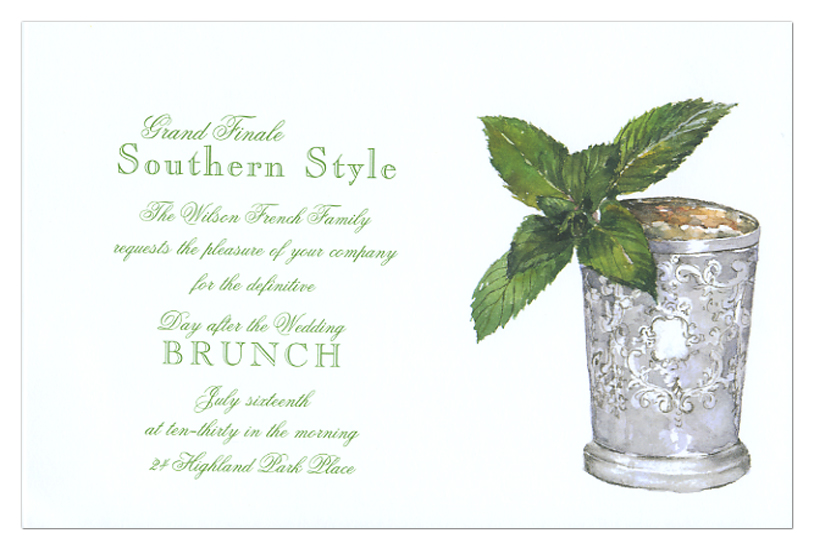 Other main components of The Kentucky Derby are the food and libations! Without these Southern-staples, your party may go awry. That's why the Mint Julep Invitation showcases just what cocktails you'll be creating during your celebration. It's a lighthearted invitation, with complimentary colors, and a delicately crafted watercolor design.
Mare and Foal Invitation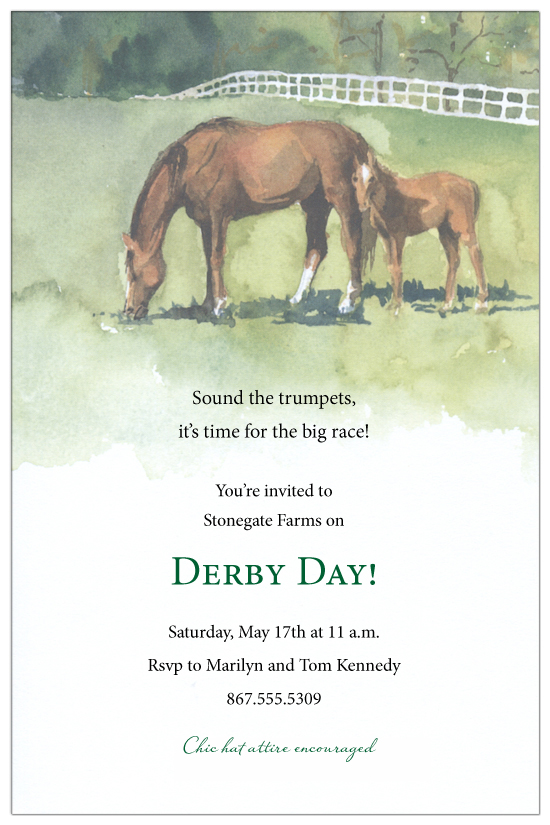 Or perhaps you're looking for The Kentucky Derby to be more of a themed event for a bigger occasion. Many people choose a Derby to represent a bigger event, like a baby shower! You can easily choose the Mare and Foal invite above as one of the best Kentucky Derby bridal shower invitations we carry. The watercolor portrait itself is adorable, showcasing a Mar and Foal grazing in a meadow. It's the perfect invite to combine both the baby shower and Kentucky Derby celebrations into one!
No matter the occasion, we have the greatest Kentucky Derby party invitations around. Make sure you tune in this May, and watch the Derby festivities with all your closest friends and family. Cheers!