You've decided to throw a Thanksgiving Dinner for your friends and family–congratulations. This may seem like a huge undertaking, but once you figure out all the details, you should be in for an enjoyable ride. That is, if you like hosting of course. But before you get started on drawing up the menu, or loading up on sale items from the grocery store, or testing that pie crust you've always wanted to make from Pinterest, everything starts with the Thanksgiving invites. Figuring out how many people as well as who is coming is often one of the most critical steps to party planning, as this will ultimately tell you how much food, what type of food and who is bringing what to the dinner. It all starts with the invitations, which is why we, as Thanksgiving invitation experts, want to shed some light on the easiest, most straightforward way to properly invite someone to Thanksgiving Dinner. Take a look.
Start By Creating a List
Before you can begin with the Thanksgiving Dinner invitations, you have to compile a list of people you wish to invite. This is the perfect first step in your party planning, especially since it will tell you not only how much food and alcohol you will need to buy, but also include any dietary restrictions that your chosen guests may have. Start by creating a list, checking it twice (wait, that's the wrong holiday), and then cementing that list as the final verdict. Once you have the number of people, plus who those people are, you can then move on to the invitations.
Choosing The Perfect Thanksgiving Invitation
This is also a really fun step in inviting someone to Thanksgiving dinner, because you can choose what you would like your invitation to be in order to truly represent the type of dinner you wish to have. If you want to keep it chic and sophisticated then you may want to choose invitations like this:
Autumn Paisleys Invitation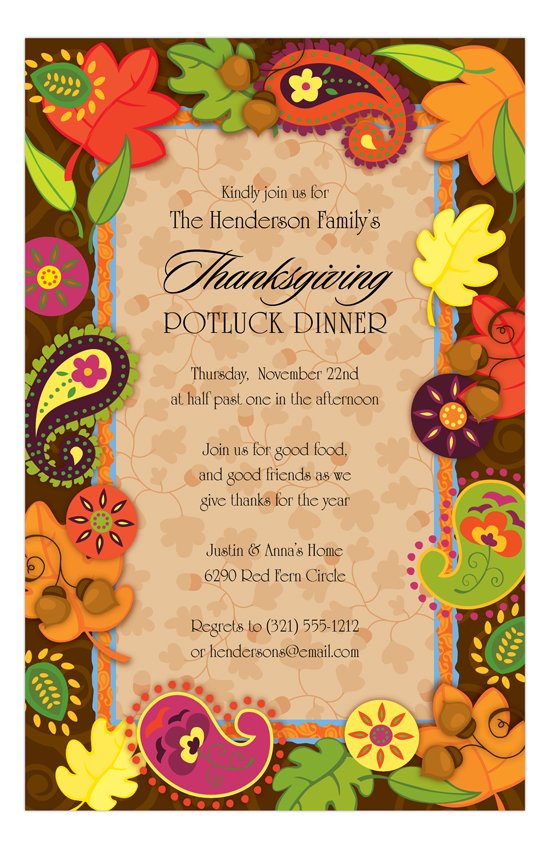 Autumn Cutlery Invitation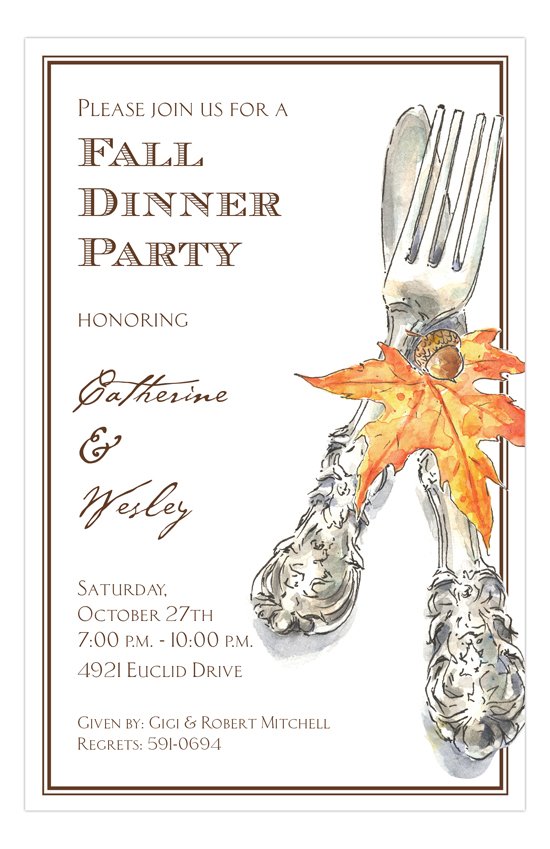 Double Rounded Floral Fall Invite With Red Berries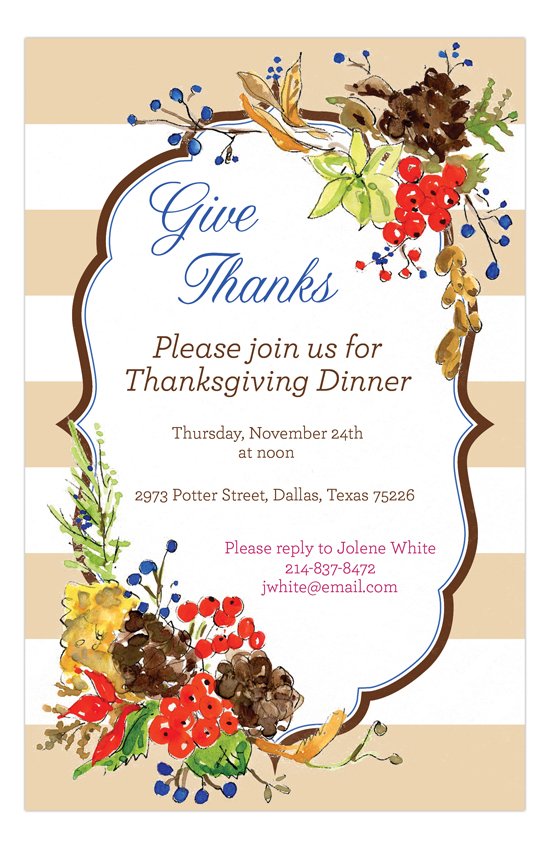 You can also choose the right Thanksgiving invitation to represent the type of party you're having. For example, if you're requesting that your guests bring a dish, then you may want to use:
Elegant Potluck Fall Festival Invitations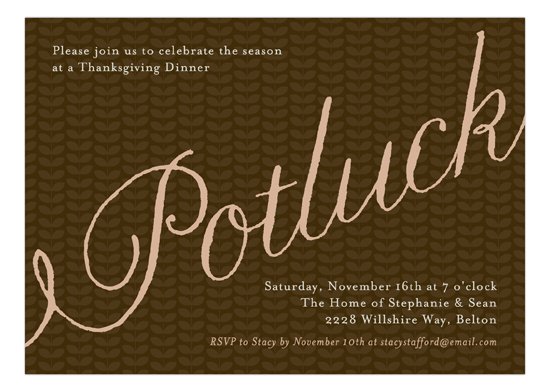 Or maybe you want to have a little fun with it:
Gobble Gobble Fall Party Invitation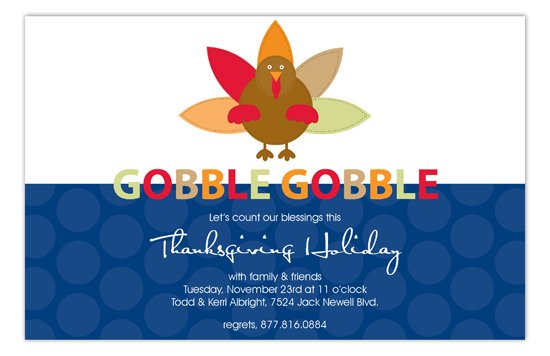 Invitations are the best way to give your prospective guests an idea of the type of gathering you're hosting, and what they should expect during the dinner.
Do Not Mention When The Meal Will Be Served
This may seem like a tricky rule to some, especially if they feel like there will be some miscommunication along the way, but in reality it's genius. Why? Because when you set a time for when dinner will be served on your invitation, guests will arrive either close to or around that time. Heck, they may even be late (as many people are). Set a time of arrival, but make sure it is well before dinnertime, so that guests can have a chance to mingle and have a few cocktails and get to know one another. Plus, anticipating the meal and smelling all the smells from the kitchen is often the best part.
Be Very Clear In What You Expect Your Guests To Bring
If it's a potluck Thanksgiving dinner, then make sure you say so, plus ask them to confirm with you the dish they're bringing so that there aren't multiples. If it is not a potluck and you are doing the majority of the cooking, maybe ask for appetizers, a bottle of wine, pies even. Be very clear in your Thanksgiving invitation what you expect your guests to contribute to the meal so that it is planned out perfectly.
Send Out The Invitations Well In Advance
The holidays are a stressful and tricky time for many. Which means that sending our your Thanksgiving invitations early will be in your best interest. This usually means mid-to-late October. You want to give your guests ample time to make their own plans for their family and also RSVP. Don't wait to the last minute, because that will only end up causing YOU more stress and panic in the long run.
Happy planning, everyone!