So, you're looking to throw the perfect pool party…good thing you've come to the right place. Here at Polka Dot Design, we know a thing or two about parties, and in fact might be considered a little bit of a party connoisseur. Whether you're looking to cool down with some friends and neighbors on a beautiful sunny Sunday, or you're celebrating your little one's birthday extravaganza, we have you covered with a few simple steps in our quick How to Throw a Pool Party guide.
Step One – Pick Your Theme or Set Your Scene
Decorations can really make or break your summertime pool party. Choosing the right theme, or the right decor can go a long way in the planning process. You may not realize it, but when you narrow down on a theme, you take a lot of guesswork out of the potential decorations. For example, if you choose a Luau-themed pool party, then that means you can focus on primarily tropical-style decor! Hawaiian leis, tropical fruits, and colorful pool items for everyone to enjoy.
Step Two – Choose an Invitation
This is where our expertise comes into play. We have so many different varieties of pool party invitations for you to choose from, we're certain you'll find a few designs and artwork that you'll fall in love with. The right pool party invite can add the perfect level of excitement to the occasion, as well as launch your own excitement for the planning process. Take a look at a few of our favorite summer party invitations.
Watermelon & Pineapple Party Invitation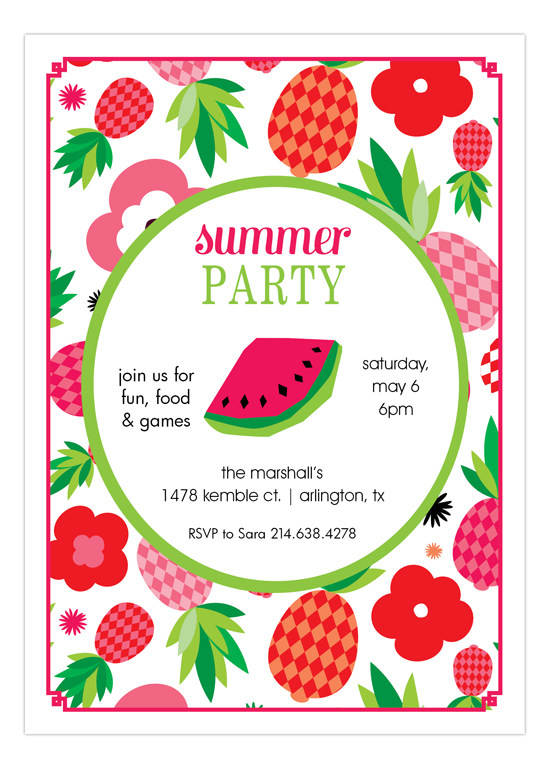 Pineapple and Bright Graphics Party Invitation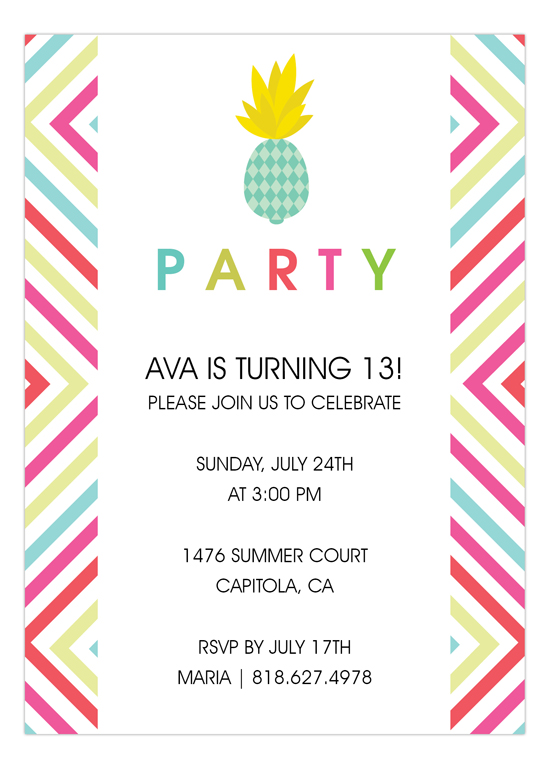 99 Cents Pool Part Invitation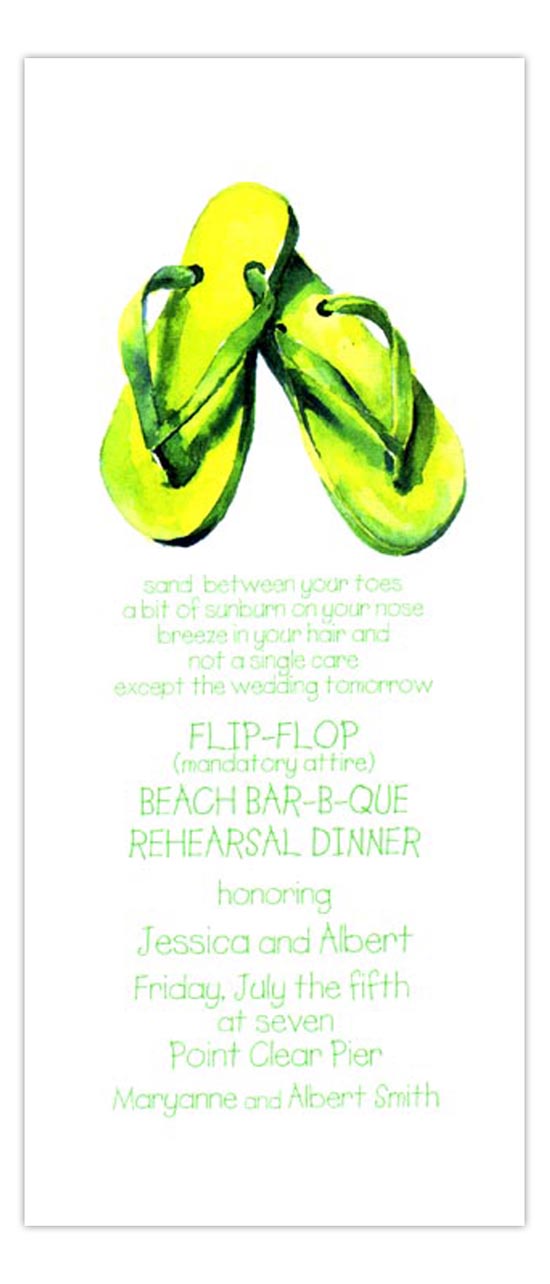 Breezy Palm Tree Invitation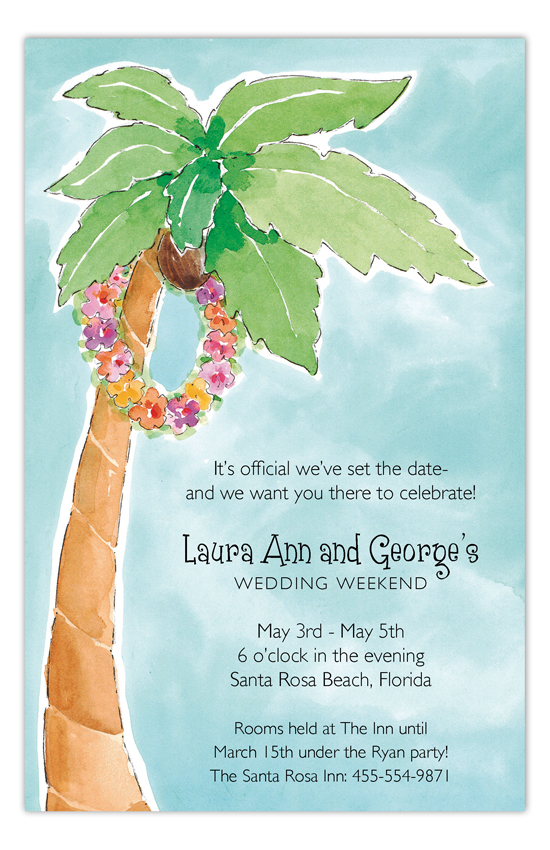 Step Three – Food & Drinks
Choosing the menu for your pool party is just as important as choosing the right invitation. Being outdoors allows for a lot of leniency in terms of food, primarily because you can incorporate a grill! BBQ is a huge staple for many pool parties as it allows you to cook for your guests without ever having to leave the party. As far as drinks are concerned, make sure they're fresh and fun with bright colors, and made in bulk ahead of time. Frozen drinks sure can be tedious to make, so throw those daiquiris on the rocks instead! Also remember, water, water water! Guests will be thirsty out in the sunshine.
Step Four – Dessert, Please
The best thing about throwing a summertime pool party, is the fact that delicious fruits are in abundance. Strawberries, blueberries, watermelon, blackberries, peaches and plums, you can make so many different tasty dessert recipes thanks to this fruitful season. Making mini fruit tarts with strawberries, for example, can feed quite a few people and cause little-to-no mess outside.
Step Five – The Great Goodie Bags
Since you already have a theme, the party favors should be a cinch. Just follow along with the theme and snag a few goodies that fit the scene perfectly. Again, following the Luau idea, you can find some colorful Play Doh, candied pineapple or mango, some fun pool toys—anything goes! Usually your local dollar store can be chock full of ideas, without costing an arm-and-a-leg.
And there you have it, a few easy steps in planning the perfect pool party. Remember, don't skimp on the decor! You have the potential to transport people into a tropical paradise, and throw a pool party the likes of which they've never seen.