Fall just got a little bit better. As if the pumpkin-spice-everything, crisp cool air, and changing of the leaves didn't make this season unbeatable already, but now we have a limited promotion that will have you planning out your holiday season with style and grace. Here at Polka Dot Design, we are offering free printing on one of our favorite invitation brands—Sarah LeClere. This means that Halloween, Thanksgiving, Christmas and New Years can be planned in a jiffy without incurring any unnecessary costs. Sound too good to be true? Fear not, friends. We're just excited to share the good news.
Bouquet of Tulips Bridal Shower Invitations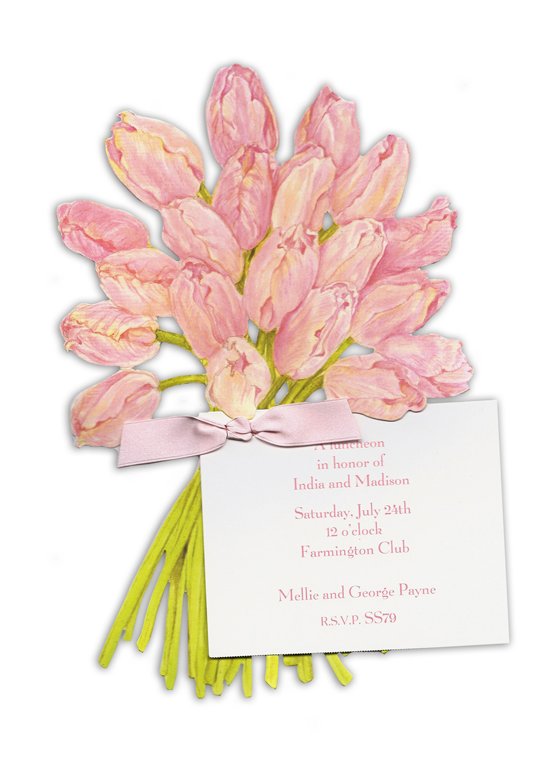 Sarah LeClere invitations feature one-of-a-kind images specifically showcased in a unique, die-cut fashion in order to provide excitingly cool collections each year. Sarah Elizabeth Connolly created her brand of invitations in hopes that each recipient will be inspired by the designs, and keep the memento as a treasured reminder of life's best moments. Sarah LeClere invites don't feature the regular, run-of-the-mill rectangular design. But instead, you'll find custom-cut-outs with watercolors and light pastels to create a delicate and soft set of invitations. This is one brand that is changing the invite game with each collection.
Champagne Invitation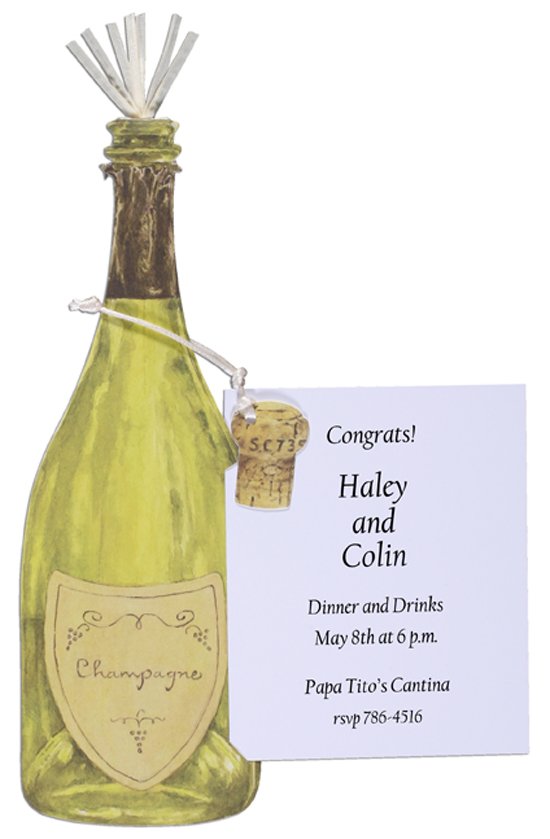 We guarantee you'll find something to fall head-over-heels for with invitations by Sarah LeClere, which is why we are offering free shipping for a limited time. This type of promotion doesn't happen too often, which is why you need to jump on it! Think of all the savings you'll find by having printing costs covered. Not only can you pocket those savings for something else party-planning-related, but you can also put those savings back into your invitations with special envelope add-ons or assembly.  All you need to do is choose: "Custom Printed by Polka Dot Design" after selecting your invites, and the printed price for Sarah LeClere invitations will be the same as the blank invitation price. It's that simple.
Bridal Gown Invitation with Tulle and Glitter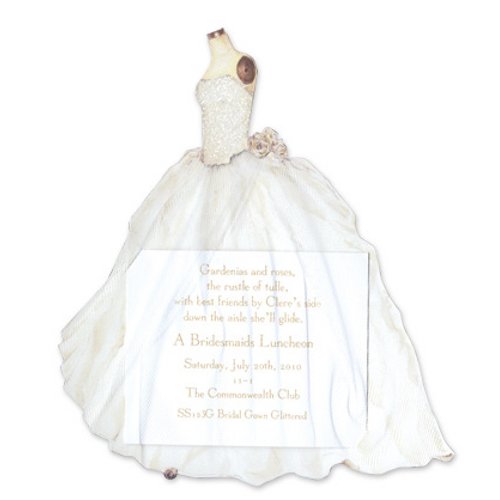 Sarah LeClere invites can really be used in a universal way, with each invite showcasing a special quality that allows for versatility. We recently wrote about using different invites by Sarah LeClere in different ways, perhaps thinking outside the box for a little while. Take a look at the article here and start getting inspired: Thinking Outside The Box With Sarah LeClere Invitations.
Die-Cut Pumpkin Unique Fall Invitations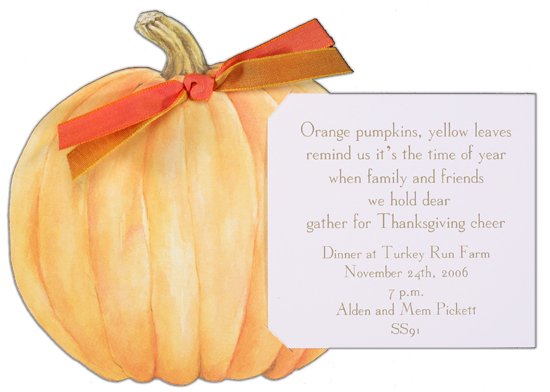 For those who wish to take advantage of the free printing for Sarah LeClere invitations, make sure you act fast! This is a limited time offer. We know that the holidays can be a tricky time for many—the endless planning, the hassle and headaches of parties and schedules, and the hosting duties that often never cease to end. While it may seem like a lot, we hope that this bit of savings can be stretched a long way so that you can knock a few items off your holiday bucket list with ease.